Home
Talk

501
3,635pages on
this wiki
Welcome to Wikitroid!
We are creating the ultimate Metroid reference, and you can help!
Wikitroid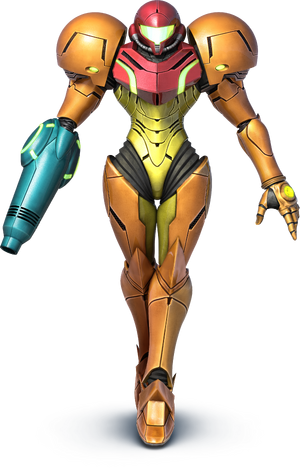 Wikitroid is a community that aims to create the best resource for Metroid, a series of video games produced by Nintendo.
We are currently editing 3,635 articles and growing.
While we have grown bigger and better over the past few years, we are still in need of help! See below for suggestions on what you can do to help us grow bigger.
All pages can be edited and you are welcome to join us and contribute to this wiki. Everyone is free to create a new page or edit an existing one.
Warning: This wiki contains spoilers. Read at your own risk.
Metroid IRC Community
Want to chat with Metroid fans just like you? Please consider joining the "Official Unofficial" Metroid chat channel created under the collaborative effort of Metroid fansites like Shinesparkers, Metroid Database, Metroid HQ, and Wikitroid! All you have to do is click here!
Recent news
October 19, 2014: N1ghtrav3n is promoted to administrator.
August 20, 2014: AmorphousBlob is promoted to administrator.
July 29, 2013: Sylux X is promoted to patroller.
November 17, 2012: Metroid Prime and Metroid Fusion turn 10.
September 7, 2012: N1ghtrav3n is promoted to patroller.
April 20, 2012: Bob is now the Wikitroid mascot!
April 10, 2012: AdmiralSakai is promoted to administrator.
April 4, 2012: The Exterminator is promoted to bureaucrat.
August 6, 2011: The Metroid Series turns 25 years old!
---
Featured article
The Leviathan Battleship was an organism from Phaaze outfitted with technology by the Space Pirates onboard the Colossus, who had fallen under the control of Dark Samus. According to the Metroid Prime Trilogy art booklet and Space Pirate Data, some time after Dark Samus had spontaneously left the Colossus, she encountered a Leviathan during her search for Phaaze. Once she infected it with her particular strain of Phazon, she had the creature open a wormhole as a shortcut to reach her destination. Afterward, she took the Leviathan back to where she had left the Colossus and ordered the Pirates to follow her through her second trip to Phaaze. It was only after reaching the planet when the crew of the Colossus began installing cybernetic weapons, crew quarters and command consoles into the Leviathan and became their leader's flagship.
---