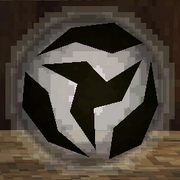 The seven Affinity Weapons appear in Metroid Prime: Hunters. The 6 affinity weapons excluding the missile launcher are called the Sub-Weapons, but are usually incorrectly referred to as affinity weapons. In the single-player mode, Samus must collect each of the affinity weapons to open doors across the Alimbic Cluster. Despite being radically different themselves, all sub-weapons share the same Universal Ammunition.
Description
Edit
The seven weapons (including the Missile Launcher) are called "Affinity" weapons because each hunter has an affinity for one of the weapons. When a hunter uses the corresponding weapon, he or she gains an additional benefit no other hunter using that weapon has. Samus has no Sub-Weapon affinity, rather a greater affinity with Missiles than other Hunters, and when picking up the Affinity Weapon upgrade she will instead receive 5 Missiles.
Functions
Edit
The weapons, users and their special effects are:
Each Sub-Weapon (affinity weapons excluding the Missile Launcher) plays a part in the Alimbic prophecy.
Ultimate Affinity Power
Edit
In the multiplayer mode Prime Hunter, the Prime Hunter is granted full access to the effects of each affinity weapon. While the Omega Cannon is not an affinity weapon because no hunter has any natural affinity for it, the hunter can gain an affinity for it as prime hunter and it acts like it does when battling Gorea; ironically, it's actually less useful that way. While playing Prime Hunter, Samus can be thought of to be the best choice to play as, due to her missile affinity, and earnable affinity with other weapons.
Note that due to the rule-changes that accompany the Prime Hunter, some affinity abilities are changed. These include:
Imperialist: Invisibility is never turned on due to the constant flow of damage to the Prime Hunter. Also, the screen-shaking nature of this continual damage destroys any zoomed-in accuracy whatsoever.
Shock Coil: Health regeneration is not enabled, as the game specifically states the only way for the Prime Hunter to regain health is to kill enemies. Kills with the Shock Coil will still award the normal energy amount, however.
Judicator: It is much easier to move to close range with a target to freeze them solid with a charged shot due to the much increased movement speed.
Volt Driver: Player can move much faster than the charged-shot aerobombs. Fire at closer range for better use, but be careful not to be included in the blast radius.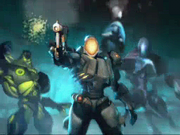 During the cutscene where the Seal Sphere is released, some hunters seem to be using a different variant of their Affinity Weapons.
Ad blocker interference detected!
Wikia is a free-to-use site that makes money from advertising. We have a modified experience for viewers using ad blockers

Wikia is not accessible if you've made further modifications. Remove the custom ad blocker rule(s) and the page will load as expected.