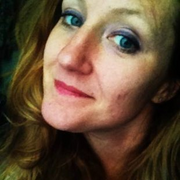 Amanda Rubright was a designer for Metroid Prime, and the only female designer for the game. She had no further involvement with the Prime Series, and departed a year after the release of the first Prime. An unused, empty layer in the Central Dynamo room is labelled "Amanda", and may be a reference to Rubright; it may also suggest that she designed the room.
External links
Edit
Ad blocker interference detected!
Wikia is a free-to-use site that makes money from advertising. We have a modified experience for viewers using ad blockers

Wikia is not accessible if you've made further modifications. Remove the custom ad blocker rule(s) and the page will load as expected.