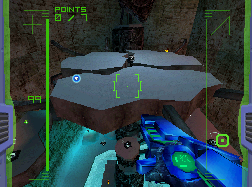 Arcterra Gateway is a level in the multiplayer mode of Metroid Prime Hunters. It is based on the room in the single player mode of the same name.
If a hunter falls from the top of the room to the bottom, they will sustain damage upon impact. Use of their Alt-Form will absorb the damage.
The Affinity Weapon is the only weapon available on this stage.
Ad blocker interference detected!
Wikia is a free-to-use site that makes money from advertising. We have a modified experience for viewers using ad blockers

Wikia is not accessible if you've made further modifications. Remove the custom ad blocker rule(s) and the page will load as expected.