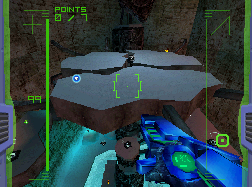 Arcterra Gateway is a level in the multiplayer mode of Metroid Prime Hunters. It is based on the room in the single player mode of the same name.
If a hunter falls from the top of the room to the bottom, they will sustain damage upon impact. Use of their Alt-Form will absorb the damage.
The Affinity Weapon is the only weapon available on this stage.