"Given your unofficial status..."
---
This article's title is conjectural.
Any name given in official media is eligible to become the title of the article.
The current title is not an official name.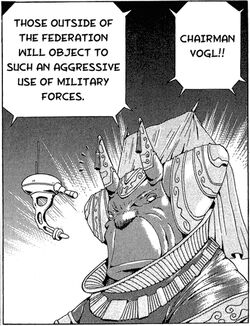 "Ceratopsids" are a race of horned humanoids. Chairman Vogl is a member of this species, as well as a younger member that is seen bullying Damara and Potato Farmer. They have two horns protruding from their foreheads, and pointed ears not unlike that of an elephant.