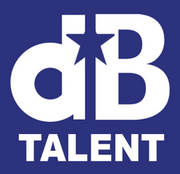 dB Talent is a voice-acting studio in Houston, Texas. This studio was where Claire Hamilton (and possibly other actors) recorded her lines as Gandrayda and Female Fleet Troopers in Metroid Prime 3: Corruption. Retro Studios, the developer of Corruption, is located in Austin, Texas. Some of Hamilton's work, including a line from Corruption, is featured on the dB Talent website (29 seconds in).[1] The company is credited under special thanks in the credits for Corruption.
References
Edit
Ad blocker interference detected!
Wikia is a free-to-use site that makes money from advertising. We have a modified experience for viewers using ad blockers

Wikia is not accessible if you've made further modifications. Remove the custom ad blocker rule(s) and the page will load as expected.