"
Responsible for creating 3D objects and texturing such as levels and props for the ninetendo DS, scaled down version of Metroid
"

—Darren Lamb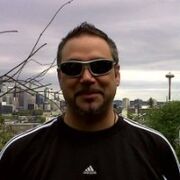 Darren Lamb is a 2-D and 3-D video game artist based in Washington. Lamb is credited under special thanks in Metroid Prime Hunters. He worked at Nintendo Software Technology for less than a year in 2006, and created 3D objects and texturing for levels and props, for the "scaled down version of Metroid". This is referring to the original vision for Hunters as a single player Metroid Prime experience, before it was changed to a multiplayer-focused title due to the difficulties with developing a traditional Prime game for DS. He is currently working as a paint masker in Kent, Washington.
External links
Edit
Ad blocker interference detected!
Wikia is a free-to-use site that makes money from advertising. We have a modified experience for viewers using ad blockers

Wikia is not accessible if you've made further modifications. Remove the custom ad blocker rule(s) and the page will load as expected.