E-Reader
Talk

1
3,580pages on
this wiki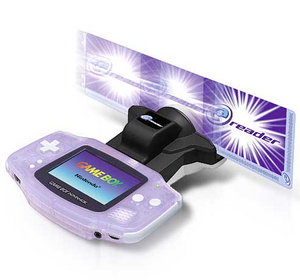 The title of this article is incorrect due to Wikia limitations. The correct title is e-Reader.
The e-Reader is a device that was made by Nintendo for their Game Boy Advance system. It contains an LED scanner that can scan e-Reader cards, paper cards with encoded data printed on them.
The Samus's Suit card can be scanned to give the player a shirt based on the Power Suit in Animal Crossing.