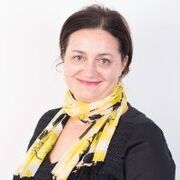 Elena Nardo is a longtime translator and localization manager affiliated with Nintendo of Europe. She began working at NOE as an Italian translator in April 2002, and translated Metroid Fusion, which would be released later that year. She left in 2007 for The Pokémon Company International, at their London office. She is currently their senior localization manager. Prior to joining Nintendo, she worked as a translator at Abbott Diagnostics.
External links
Edit
Ad blocker interference detected!
Wikia is a free-to-use site that makes money from advertising. We have a modified experience for viewers using ad blockers

Wikia is not accessible if you've made further modifications. Remove the custom ad blocker rule(s) and the page will load as expected.