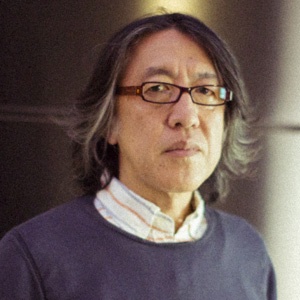 Hirokazu "Hip" Tanaka (田中宏和 Tanaka Hirokazu) is a Japanese composer and musician best known for his scores for various video games produced by Nintendo.
Involvement with Nintendo
Edit
In 1980, Tanaka saw a newspaper advertisement for a sound engineer position at Nintendo, a position he secured for himself. Meanwhile, his current band had made the finals in a music competition, a major breakthrough in their quest to get signed with a major label.[1]
Tanaka's first projects with the company were on Nintendo's arcade machines. Music was extremely primitive on these machines, so Tanaka primarily worked on sound effects. His job required him to personally program the sound in binary code as well as to design and install the actual sound equipment on the arcade machines.
Nintendo began development of its Famicom home video game console in 1983, and Tanaka worked on early titles including Duck Hunt and Kid Icarus. The new system had three tone generators and one pseudorandom noise generator, with which to produce melody, harmony, percussion, and sound effects which would usually interrupt a note. Though a vast improvement over the simplistic sound of the arcade machines, the Nintendo hardware still left Tanaka and the other composers severely limited in the complexity of the music they could write. Even though sound tools had been written for the Famicom, Tanaka continued to write his music alongside his custom playback libraries written in assembly language. By 1986, Tanaka was writing over a third of the music for the Famicom's games.[1]
This increase in sound technology, coupled with the composing talents of Tanaka and his coworkers such as Koji Kondo helped raise the popularity of game music in Japan. The increased attention spurred good-spirited rivalries between many game composers, a development that bothered Tanaka since it forced composers to write in a way that he felt was contrary to the atmosphere of the games themselves.
It was this dislike that inspired him to compose the subdued themes of Metroid. In his words, he tried "to create the sound without any distinctions between music and sound effects." It was not well received at Nintendo initially, and was considered too "dark."[2] Tanaka's intention was to create a cathartic experience that only released the player in the final score, upon completing the game. He was inspired to do this from the climax of the 1984 film, Birdy[2]
Musical style and influences
Edit
Tanaka's music has been greatly inspired by the rock performers of his youth, including The Monkees, The Beatles, Simon and Garfunkel, and Burt Bacharach. He was also greatly inspired by reggae in the 1980s.[2] He says he also takes inspiration from the visual arts, especially portraiture and photography.
References
Edit
External links
Edit
Ad blocker interference detected!
Wikia is a free-to-use site that makes money from advertising. We have a modified experience for viewers using ad blockers

Wikia is not accessible if you've made further modifications. Remove the custom ad blocker rule(s) and the page will load as expected.