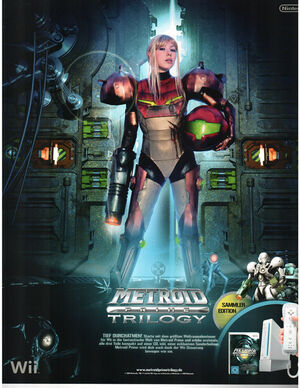 Jenni Källberg is a Swedish cosplayer who has created costumes representing Samus' Zero Suit, as well as a "damaged" take on her Varia Suit and has been cosplaying since 1999. Her costumes were successful enough that she modeled for an official advertisement promoting the Metroid Prime Trilogy in Germany.
External links
Edit
Ad blocker interference detected!
Wikia is a free-to-use site that makes money from advertising. We have a modified experience for viewers using ad blockers

Wikia is not accessible if you've made further modifications. Remove the custom ad blocker rule(s) and the page will load as expected.