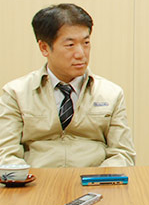 Kenichi Sugino is the creator and designer of most of the Game Boy line of consoles, as well as the Virtual Boy. Sugino is a design group manager at the Nintendo Research & Engineering Department, where these handhelds were developed. Early in his career Sugino provided graphic design for some Nintendo games. He was a debugger for Metroid II: Return of Samus, and has an unused special thanks credit in Super Metroid. The reason for its removal is unknown. Most recently, Sugino has served as a designer for the Nintendo DS and 3DS.
Ad blocker interference detected!
Wikia is a free-to-use site that makes money from advertising. We have a modified experience for viewers using ad blockers

Wikia is not accessible if you've made further modifications. Remove the custom ad blocker rule(s) and the page will load as expected.