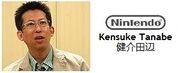 Kensuke Tanabe is an employee at Nintendo who frequently assists in communicating for international projects, such as those at Retro Studios. He also left a message in the Transmission console in Metroid Prime 3: Corruption, participated in the Developer's Voice video promoting the Metroid Prime Trilogy, and was the one who urged Retro to remove most Sequence Breaking techniques in the Trilogy.[1] Tanabe directed Metroid Prime: Federation Force and stated that he had ideas for a fourth Metroid Prime game, which was officially announced on June 13, 2017. IGN confirmed via Nintendo's Bill Trinen in a group interview that Tanabe will be overseeing the project.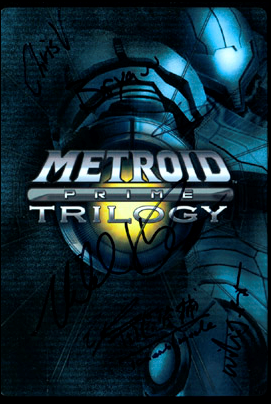 The Legend of Zelda: A Link to the Past
Star Wars: Shadows of the Empire
The Legend of Zelda: Ocarina of Time
Pokémon Snap
Magical Vacation
Geist
Super Mario Strikers
Mother 3
Coloris
Mario vs. Donkey Kong 2: March of the Minis
Magical Starsign
Super Paper Mario
Mario Strikers Charged
theta
Freshly Picked Tingle's Rosy Rupeeland
Art Style: CUBELLO
Punch-Out!!
Pinball Pulse: The Ancients Beckon
Donkey Kong Country Returns
Ad blocker interference detected!
Wikia is a free-to-use site that makes money from advertising. We have a modified experience for viewers using ad blockers

Wikia is not accessible if you've made further modifications. Remove the custom ad blocker rule(s) and the page will load as expected.