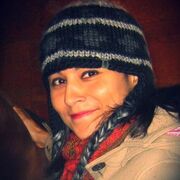 Kim Sanchez is a Canadian-American animator involved in film, video games and television. Sanchez worked at Retro Studios for a year as an animator for Metroid Prime 2: Echoes. She contributed to the key frame animations for "a wide range of characters, from small platformers to various bosses," She also assisted with cinematics, skinning and point weighting, lite rigging, and she worked with the engineers to implement animation assets and solve problems.
After leaving Retro, Sanchez worked at Raven Software on Quake 4 and Wolfenstein, and then at Propaganda Games on the Turok reboot and the cancelled Pirates of the Caribbean: Armada of the Damned.
In 2009, Sanchez transitioned to working in film. She has animated a number of Hollywood blockbuster films including District 9, Percy Jackson and the Olympians: The Lightning Thief, Battle: Los Angeles, The Chronicles of Narnia: The Voyage of the Dawn Treader and Maleficent. She is currently an animator at Atomic Cartoons in Vancouver on the children's series Little Charmers and Beat Bugs.
External links
Edit
Ad blocker interference detected!
Wikia is a free-to-use site that makes money from advertising. We have a modified experience for viewers using ad blockers

Wikia is not accessible if you've made further modifications. Remove the custom ad blocker rule(s) and the page will load as expected.