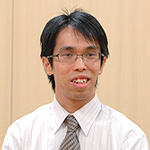 Kouichi Kyuma is a composer and sound engineer at Nintendo, with a handful of credits to his name. Kyuma was an assistant to Kenji Yamamoto, the composer of Metroid Prime. Some of his music was featured on the Metroid Prime & Fusion Original Soundtracks. He has also composed music for Polarium, Electroplankton, Jam with the Band (which features Metroid music), Photo Dojo, the Wii U port of The Legend of Zelda: The Wind Waker and most recently, Super Mario Maker. Kyuma was also part of the development environment team for both Wii Sports and Wii Play, and was an original game supervisor for Super Smash Bros. Brawl.
External links
Edit
Ad blocker interference detected!
Wikia is a free-to-use site that makes money from advertising. We have a modified experience for viewers using ad blockers

Wikia is not accessible if you've made further modifications. Remove the custom ad blocker rule(s) and the page will load as expected.