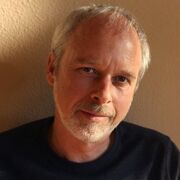 Lawrence Schwedler is a composer and sound engineer, and the former audio director at Nintendo Software Technology. Schwedler produced and directed sound production for NST's games for 13 years, including Metroid Prime Hunters. In 2012, Schwedler left NST to become the director of the music and sound design programs at the DigiPen Institute of Technology. He is also the chair of their music department.
External links
Edit
Ad blocker interference detected!
Wikia is a free-to-use site that makes money from advertising. We have a modified experience for viewers using ad blockers

Wikia is not accessible if you've made further modifications. Remove the custom ad blocker rule(s) and the page will load as expected.