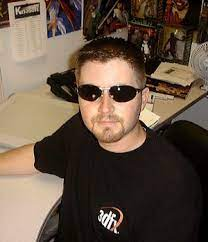 LeRoy Strauss was an environment artist at Retro Studios. He created many rooms for Metroid Prime. His creations include Phendrana Shorelines, Reactor Core, Main Quarry and the Artifact Temple.
After Prime, Strauss began working on the sequel, Metroid Prime 2: Echoes. He modelled and skinned the new Samus Aran model, Dark Samus, the Federation Marines and the Luminoth, but he left Retro for Edge of Reality before the game's completion. He remains there today. [1]
Ad blocker interference detected!
Wikia is a free-to-use site that makes money from advertising. We have a modified experience for viewers using ad blockers

Wikia is not accessible if you've made further modifications. Remove the custom ad blocker rule(s) and the page will load as expected.