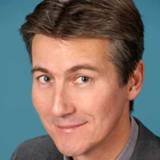 Marcus Krause is a business manager at Nintendo of Europe. He was formerly a senior localization producer for a year, and coordinated the localization of Metroid: Zero Mission and other triple A Nintendo games for the European market. In 2007, Krause became the manager of network business operations. He maintained and managed Nintendo's online shop applications and platforms, such as the Wii Shop Channel and Nintendo eShop. He is currently a community manager who moderates Miiverse.
External links
Edit
Ad blocker interference detected!
Wikia is a free-to-use site that makes money from advertising. We have a modified experience for viewers using ad blockers

Wikia is not accessible if you've made further modifications. Remove the custom ad blocker rule(s) and the page will load as expected.