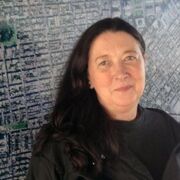 Mary Cocoma is an American marketing and communications consultant. From 1991-1998, she worked as a brand manager at Nintendo of America. Cocoma is credited under printed art work in Super Metroid, and is the only non-Japanese Nintendo employee credited as such. It is likely that she served as a liaison between the Japanese and American staff of Nintendo during the game's production. For other games, Cocoma was involved in title design, including in a directing role. Following her departure from Nintendo, Cocoma has worked outside the gaming industry, at Sapient Corporation (1998-2000), the International Museum of Women (2002-2005) and at her alma mater, UC Berkeley (2006-2016). She is presently a freelance marketing, communications and fundraising consultant.
Cocoma has a B.F.A. from Indiana University and a master's degree from UC Berkeley, both in design.
Other credits
Edit
Battle Clash (1992)
Super Mario Land 2: 6 Golden Coins (1992)
Illusion of Gaia (1993)
Metal Combat: Falcon's Revenge (1993)
Wario Land: Super Mario Land 3 (1994)
Tetris Attack (1995)
External links
Edit
Ad blocker interference detected!
Wikia is a free-to-use site that makes money from advertising. We have a modified experience for viewers using ad blockers

Wikia is not accessible if you've made further modifications. Remove the custom ad blocker rule(s) and the page will load as expected.