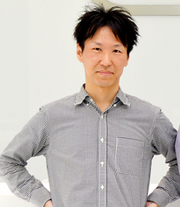 Masayuki Okada is a user interface designer and former 3D designer, for Nintendo EPD. Okada was a designer for the Wii U and most of his other contributions have been to games involving Yoshio Sakamoto, such as the WarioWare series, Tomodachi Collection, Kiki Trick and Miitomo. Okada was a concept artist for Metroid: Other M; he is also credited under special thanks in Metroid Prime 2: Echoes.
External links
Edit
Ad blocker interference detected!
Wikia is a free-to-use site that makes money from advertising. We have a modified experience for viewers using ad blockers

Wikia is not accessible if you've made further modifications. Remove the custom ad blocker rule(s) and the page will load as expected.