"
SUPER AWESOME! Scott Petersons great (the audio director), I love the world, Retro are super pro at what they do. All around awesome experience.
"

—Matt Piersall on working on the Prime Series[1]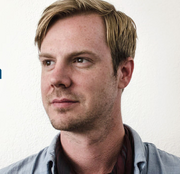 Matt Piersall is a sound designer and the president and audio director of GL33k, an audio design company based in Texas. In 2004, Piersall was contracted as a sound support designer for Metroid Prime 2: Echoes, where he "provided sound design and on-site integration at Retro Studios". Following this, Piersall worked on Metroid Prime 3: Corruption with greater involvement. Piersall enjoyed working on Corruption with audio lead Scott Petersen. According to GL33k's website, they used a Kyma, a hardware-driven sound design system to create creature sound effects. Their main focus was on creature, user interface and world sounds.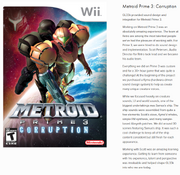 Piersall features the Reptilicus, Gragnol, Hoppers (mistakenly identified as Fargul), Nightbarbs and Shelbugs (spelled Shell Bug) in a Creature Demo reel on Vimeo, showcasing creatures and their sounds in games GL33k has worked on. The video is linked below; Reptilicus starts at 3:00, Gragnol at 4:00, Hoppers at 4:26, Nightbarbs at 5:04 and Shelbugs at 5:32.
"
We knew right off the bat that Samus's Ship had to be a character in its own right. We were very lucky to have the talented Matt Piersall of Okratron 5000 doing the bulk of the ship sounds and I think he really nailed its character. 95% of the landing site cinematics you see in the game are a unique and custom creation.
"

—Retro Studios sound team [2]
According to Piersall, "one of the biggest undertakings" in the development of Corruption's audio was Samus Aran's Gunship. Sounds for the gunship were assembled from Petersen's stove, "Kyma'd whales, simple FM synthesis, and many sample-based Absynth patches". The team completed around 30 scenes involving Samus's ship.
External links
Edit
Ad blocker interference detected!
Wikia is a free-to-use site that makes money from advertising. We have a modified experience for viewers using ad blockers

Wikia is not accessible if you've made further modifications. Remove the custom ad blocker rule(s) and the page will load as expected.