Welcome to Wikitroid!
We are creating the ultimate Metroid reference, and you can help!
Wikitroid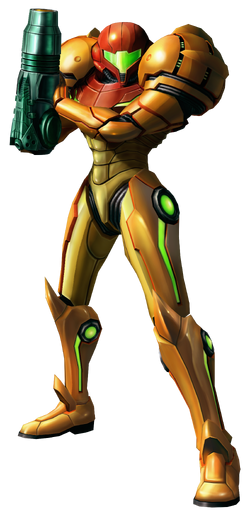 Wikitroid is a community that aims to create the best resource for Metroid, a series of video games produced by Nintendo.
We are currently editing 4,098 articles and growing.
While we have grown bigger and better over the past few years, we are still in need of help! See below for suggestions on what you can do to help us grow bigger.
All pages can be edited and you are welcome to join us and contribute to this wiki. Everyone is free to create a new page or edit an existing one.
Warning: This wiki contains spoilers. Read at your own risk.
Metroid IRC Community
Want to chat with Metroid fans just like you? Please consider joining the "Official Unofficial" Metroid chat channel created under the collaborative effort of Metroid fansites like Shinesparkers, Metroid Database, Metroid HQ, and Wikitroid! All you have to do is click here!
Did You Know...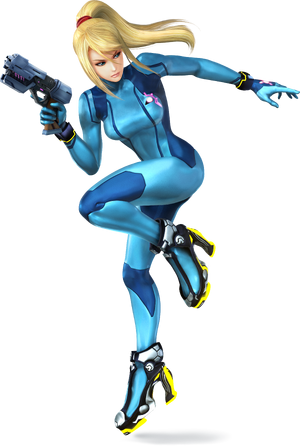 To commemorate the series's 30th anniversary, we're featuring 10 did you know facts about the original Metroid!
...that the original game had five endings, the best of which featured Samus in a bikini?
...that Metroid was originally titled Space Hunter?
...that the manual referred to Samus using male and gender-neutral pronouns, concealing the fact that she was a woman?
...that the Famicom version of the game had the ability to save progress, but did not include armorless Samus?
...that the Famicom version also had higher quality sound and music and less lag?
...that the original Metroid has been ported at least 7 times to newer consoles?
...that while the boxart claims it is a "two player alternating game", Metroid has no form of multiplayer?
Featured article
Another Metroid 2 Remake (often shortened to AM2R) is a fan-produced remake of Metroid II: Return of Samus, developed by Argentinian independent programmer Milton "DoctorM64" Guasti. The game updates the 1991 version with color, a visual style similar to Super Metroid and gameplay similar to Metroid: Zero Mission. After years of development, the game was released for free to Windows-based computers on August 6, 2016, coinciding with the Metroid series thirtieth anniversary. However, shortly afterward, Nintendo sent DMCA notices to websites hosting the game, including the official blog and the Metroid Database, forcing their removal. The game is still available through torrents.
---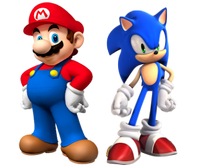 Platformer Games
Go to these sites for info or for help with your own wiki!
Azure Striker Gunvolt • Broforce • Cave Story • Crash Bandicoot • Drawn to Life • Geometry Dash • Jak and Daxter • Kirby • Kya: Dark Lineage • LittleBigPlanet • Mario • Mega Man • Metal Slug • Metroid • Mirror's Edge • Oddworld • Ratchet & Clank • Rayman • Shantae (and WayForward games) • Shovel Knight • Sly Cooper • Sonic • Spyro the Dragon • Strider
Want your community included? See how!