Home
Talk

501
3,608pages on
this wiki
Welcome to Wikitroid!
We are creating the ultimate Metroid reference, and you can help!
Wikitroid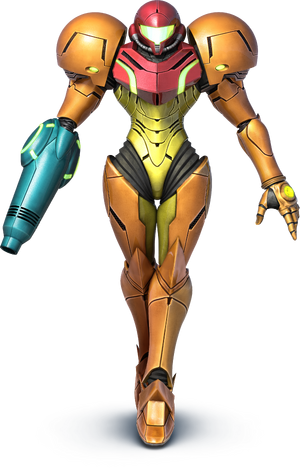 Wikitroid is a community that aims to create the best resource for Metroid, a series of video games produced by Nintendo.
We are currently editing 3,608 articles and growing.
While we have grown bigger and better over the past few years, we are still in need of help! See below for suggestions on what you can do to help us grow bigger.
All pages can be edited and you are welcome to join us and contribute to this wiki. Everyone is free to create a new page or edit an existing one.
Warning: This wiki contains spoilers. Read at your own risk.
Metroid IRC Community
Want to chat with Metroid fans just like you? Please consider joining the "Official Unofficial" Metroid chat channel created under the collaborative effort of Metroid fansites like Shinesparkers, Metroid Database, Metroid HQ, and Wikitroid! All you have to do is click here!
Recent news
October 19, 2014: N1ghtrav3n is promoted to administrator.
August 20, 2014: AmorphousBlob is promoted to administrator.
July 29, 2013: Sylux X is promoted to patroller.
November 17, 2012: Metroid Prime and Metroid Fusion turn 10.
September 7, 2012: N1ghtrav3n is promoted to patroller.
April 20, 2012: Bob is now the Wikitroid mascot!
April 10, 2012: AdmiralSakai is promoted to administrator.
April 4, 2012: The Exterminator is promoted to bureaucrat.
August 6, 2011: The Metroid Series turns 25 years old!
---
Featured article
The relationship between Samus Aran and Commander Adam Malkovich is a key element to the plots of Metroid: Other M and Metroid Fusion.
The exact nature of the relationship has varied. In Fusion, Samus reflects on Adam rather fondly. She names her new AI Commanding Officer after Adam, but quickly grows to revile it for lacking his compassion, especially after it chastises her for destroying the Restricted Laboratory. Late in the game, when the computer informs Samus the Galactic Federation is coming to capture the SA-X, Samus calls it Adam. Having not disclosed her private nickname to the computer, it becomes confused for a minute. After a brief argument, the computer regains control of itself and reveals it actually contains the consciousness of the real Adam. In Other M, Samus confesses in her monologues that she viewed Adam as her "best friend" and a father figure. She at one point finds herself concerned with Adam's view of her, knowing that he, a staunch opponent of bioweapons, would have strongly condemned her final act from the SR388 Metroid extermination, of sparing the baby and providing it for scientific study. Anthony Higgs seems to take note of Samus' chemistry with Adam, as he asks her at one point how she feels about him.
---