Welcome to Wikitroid!
We are creating the ultimate Metroid reference, and you can help!
Wikitroid
Wikitroid is a community that aims to create the best resource for Metroid, a series of video games produced by Nintendo.
We are currently editing 4,914 articles and growing.
While we have grown bigger and better over the past few years, we are still in need of help! See below for suggestions on what you can do to help us grow bigger.
All pages can be edited and you are welcome to join us and contribute to this wiki. Everyone is free to create a new page or edit an existing one.
Warning: This wiki contains spoilers. Read at your own risk.
Metroid IRC Community
Want to chat with Metroid fans just like you? Please consider joining the "Official Unofficial" Metroid chat channel created under the collaborative effort of Metroid fansites like Shinesparkers, Metroid Database, Metroid Headquarters, and Wikitroid! All you have to do is click here!
Recent news
June 12, 2018: Ridley will finally appear in Super Smash Bros. Ultimate as a playable character on December 7!
September 15, 2017: Metroid: Samus Returns is released worldwide!
June 13, 2017: Metroid: Samus Returns is announced at E3, to be released on September 15, 2017 for Nintendo 3DS!
June 13, 2017: Metroid Prime 4 is announced at E3 as now in development for Nintendo Switch!
March 3, 2017: The Nintendo Switch is released, with hope that we will see Metroid Prime 4 on it.
August 19, 2016: Metroid Prime: Federation Force is released in North America!
August 6, 2016: The Metroid series celebrates its 30th anniversary!
July 21, 2016: Metroid Prime: Blast Ball is released on the Nintendo 3DS eShop!
---
Did You Know...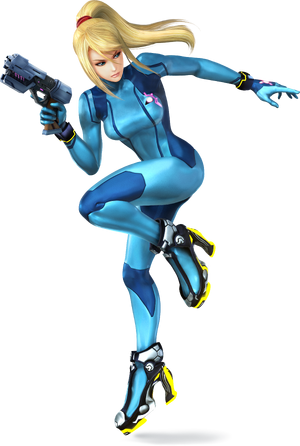 To commemorate the announcement of Metroid: Samus Returns, we're featuring 10 did you know facts about the original Metroid II: Return of Samus! Did you know...
...that the round-shouldered Varia Suit and many recurring items were introduced in Metroid II?
...that Metroid II was not playable on any current gen consoles until the Nintendo 3DS?
...that the manual for the game has several spelling mistakes?
...that Metroid II has the most boss battles in the series, with 40 Metroid fights?
...that it is the only Metroid game without a countdown sequence?
...that the "rock icicle" is the only creature not named in the Metroid II manual?
...that Retro Studios conidered remaking Metroid II as a side project?
...that AM2R, a fan remake of Metroid II was released on the series' 30th anniversary in 2016?
Featured article
Save Stations (called Save Points in Metroid II: Return of Samus or occasionally Save Rooms) are a recurring feature in the Metroid series. Save Stations allow Samus to save her progress (sometimes referred to in-game as a "data backup") during missions. Save Stations first debuted in Metroid II: Return of Samus and have appeared in every Metroid game since then, making the original Metroid and Hunters the only games without Save Stations. In the games in which it is present, Samus Aran's gunship also functions as a Save Station that also refills health and ammunition, with the exception of Metroid II, where it only serves to restore health and ammo.
---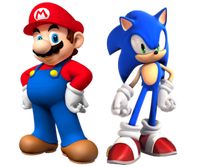 Platformer Games
Go to these sites for info or for help with your own wiki!
A Hat in Time • Azure Striker Gunvolt • Banjo-Kazooie • Bloodstained: Ritual of the Night • Broforce • Castlevania • Cave Story • Code: Hardcore • Conker • Contra • Crash Bandicoot • Croc • Cuphead • Donkey Kong • Drawn to Life • Epic Mickey • Ganbare Goemon • Jak and Daxter • Jazz Jackrabbit • Kirby • LittleBigPlanet • Mario • Mega Man • Metal Slug • Metroid • Oddworld • Ratchet & Clank • Rayman • Shantae (and WayForward games) • Shovel Knight • Sonic • Spyro the Dragon • Strider • Yooka-Laylee
Want your community included? See how!
See all of our Platformer gaming wikis!