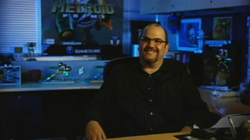 This artcle is about Michael Kelbaugh of Retro Studios. For the Galactic Federation Marine, see Michael Kelbaugh (Marine).
Michael Kelbaugh is the President and CEO of Retro Studios in Austin, Texas. Kelbaugh was also the executive producer of the Metroid Prime Trilogy. He appeared in the Developer's Voice featurette promoting the Trilogy.
By early 2000, Kelbaugh was involved in nearly all of Nintendo's bigger first- and second-party releases, working to manage and remove bugs for the QA cycle before the games shipped to retail. Even as recently as 2002, he was still overseeing testing at Nintendo's American headquarters as Testing Director for the just-released Metroid Prime.
Prime's release marked a turning point for developer Retro Studios, and with Nintendo's backing, they were able to make two sequels, Metroid Prime 2: Echoes and Metroid Prime 3: Corruption. Before the release of the follow-up, Retro president and founder Jeff Spangenberg sold his part of the company to Nintendo. Two years later, Kelbaugh was appointed the new president and began overseeing the rest of Retro's work on the Prime franchise. Kelbaugh succeeded Steve Barcia as president.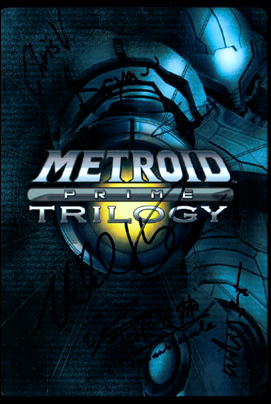 External links
Edit
Ad blocker interference detected!
Wikia is a free-to-use site that makes money from advertising. We have a modified experience for viewers using ad blockers

Wikia is not accessible if you've made further modifications. Remove the custom ad blocker rule(s) and the page will load as expected.