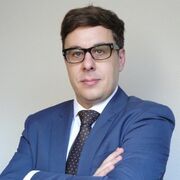 Miguel López Genicio is a former English-Spanish translator at Nintendo of Europe. He translated Metroid: Zero Mission, and a number of other Game Boy Advance and GameCube games for 3 years. Genicio went on to work at localization agencies in Madrid such as Pink Noise, Synhesis Iberia. In 2008, he began working for Madrid-based shipping companies as a sales manager. He is currently the sales executor at Hapag-Lloyd in Madrid.
External links
Edit
Ad blocker interference detected!
Wikia is a free-to-use site that makes money from advertising. We have a modified experience for viewers using ad blockers

Wikia is not accessible if you've made further modifications. Remove the custom ad blocker rule(s) and the page will load as expected.