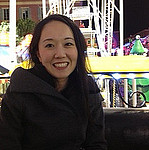 Mika Kurosawa is the supervisor of production operations at Nintendo Software Technology and member of the NOA Product Testing Department. Kurosawa has worked at Nintendo since 2003 heavily in quality assurance. Kurosawa was a quality assurance tester for Metroid: Zero Mission and a bilingual product tester for Metroid Prime Hunters.
External links
Edit
Ad blocker interference detected!
Wikia is a free-to-use site that makes money from advertising. We have a modified experience for viewers using ad blockers

Wikia is not accessible if you've made further modifications. Remove the custom ad blocker rule(s) and the page will load as expected.