"
When we sampled in front of the mic, I spoke a number of times. I wasn't any good and completely failed.
"

—Minako Hamano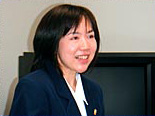 Minako Hamano is a Japanese composer of video game music working for Nintendo. She has composed music for Super Metroid, Metroid Fusion, Metroid: Zero Mission, Metroid Prime 2: Echoes, Metroid Prime 3: Corruption, Super Smash Bros. Brawl and Metroid: Samus Returns. For Samus Returns, Hamano was a sound coordinator rather than a composer, although some of her previous Metroid tracks have been remixed in the game, and she is additionally credited as an original composer. Her claim to fame was being a composer for The Legend of Zelda: Link's Awakening.
Hamano was only 24 years old during the development of Super Metroid. She originally recorded a voice for Samus Aran during the Game Over sequence, but it had sounded too sexual and was removed. Hamano composed the SA-X Appears track in Fusion.
Clark Wen, the audio lead of Metroid Prime and Echoes, met Hamano after he left Retro Studios and describes her as "sweet and down to earth".[1]
Interview data
Edit
"
We used the voice more carefully. When she dies, Hamano did the voice, but it sounded too sexual so we couldn't use it.
"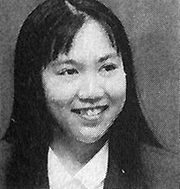 HAMANO Minako - Sound
Birthday: June 28, 1969
Hometown: Kyoto City
Masterpieces: Legend of Zelda: Link's Awakening
Duties and Content: BGM composition
Favorite Films and Music: Le Grand Bleu (The Big Blue) was beautiful. I also wanted to see Bonobono.
Secret of Samus that only I know: Nothing different. (Also, Samus's voice...)
Clear Time: About 3:30 (Also about 98%)
Other games
Edit
Famicom Tentei Club Part II: Ushiro ni Tatsu Shoujo
The Legend of Zelda: Link's Awakening
Teleroboxer
Galactic Pinball
The Legend of Zelda: Link's Awakening DX
Pokémon Puzzle Challenge
Mario Kart: Super Circuit
Wario World
Daigasso! Band Brothers
Tetris DS
Brain Age: Train Your Brain in Minutes a Day!
Brain Age2: More Training in Minutes a Day!
Jam with the Band
Wario Land: Shake It!
Donkey Kong Country Returns