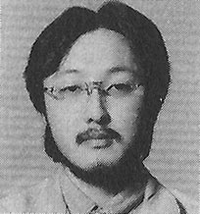 Mitsuru Matsumoto was one of the programmers for Super Metroid. Born on October 10, 1968 in Kyoto Prefecture, his duties were event connections, and he was partially responsible for programming the in-game AI for Mother Brain as well.
Interview profile
Edit
Birthday: October 10, 1968
Hometown: Kyoto Prefecture
Masterpieces: ---
Duties and Content: Event connections, Mother Brain
Favorite Films and Music: Terminator 2
Secret of Samus that only I know: I also want to know...
Clear Time: 3:30
External links
Edit
Ad blocker interference detected!
Wikia is a free-to-use site that makes money from advertising. We have a modified experience for viewers using ad blockers

Wikia is not accessible if you've made further modifications. Remove the custom ad blocker rule(s) and the page will load as expected.