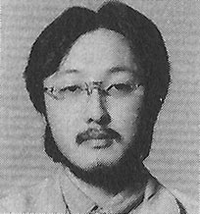 Mitsuru Matsumoto was one of the programmers for Super Metroid. Born on October 10, 1968 in Kyoto Prefecture, his duties were event connections, and he was partially responsible for programming the in-game AI for Mother Brain as well.
Interview profile
Edit
Birthday: October 10, 1968
Hometown: Kyoto Prefecture
Masterpieces: ---
Duties and Content: Event connections, Mother Brain
Favorite Films and Music: Terminator 2
Secret of Samus that only I know: I also want to know...
Clear Time: 3:30
External links
Edit