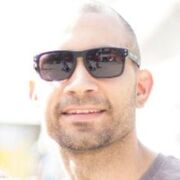 Nigel Quarless is a longtime senior concept artist at Next Level Games, as well as a freelance illustrator. He has produced concept art for characters, environments, vehicles and props, and contributed to color scripting and storyboarding for games such as The Suffering, Super Mario Strikers, Spider-Man: Friend or Foe, Punch-Out!!, Captain America: Super Soldier, Luigi's Mansion: Dark Moon and Metroid Prime: Federation Force. Quarless has worked for Next Level Games since 2002; he previously worked at EA Black Box for a year on concept art and storyboards for Need for Speed: Hot Pursuit 2.
External links
Edit
Ad blocker interference detected!
Wikia is a free-to-use site that makes money from advertising. We have a modified experience for viewers using ad blockers

Wikia is not accessible if you've made further modifications. Remove the custom ad blocker rule(s) and the page will load as expected.