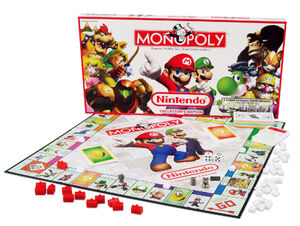 Nintendo Monopoly is a boardgame based on the Parker Brothers' 1935 game of Monopoly featuring various Nintendo series.
The Metroid series represents the orange properties: Samus Aran (New York Avenue-$200) Ridley (Tennessee Avenue-$180), and a Metroid (St. James Place-$180), however Meta Ridley is actually depicted on the "Ridley" property, and a Tallon Metroid is depicted on the "Metroid" property. Samus is displayed on the box's cover art, based on Metroid Prime 2: Echoes, and the board's background depicts dozens of games, including Metroid and Super Metroid.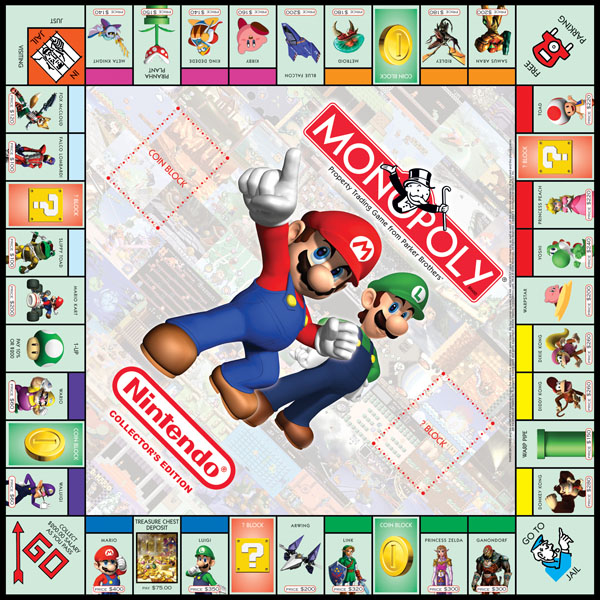 2010 edition
Edit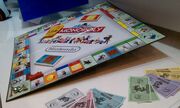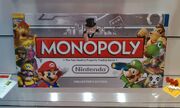 The 2010 version had updated art from Metroid Prime 3: Corruption. In addition, the Metroid space was replaced with the Morph Ball, the Blue Falcon space (Pennsylvania Railroad) was replaced with the Gunship, and a metal piece representing Samus Aran's helmet was also added.[1]