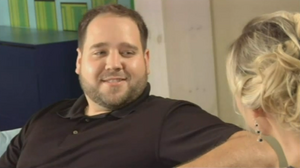 Nintendo Week was a weekly series showed on the Nintendo Channel. It premiered on the channel on September 14, 2009 as part of a redesign of the channel. It featured two hosts, Gary and Allison Whitney, who covered the latest news on Wii and Nintendo DS games. The series concluded on March 29, 2012.
Two episodes of Nintendo Week have been centered around Metroid. The episode for the week of August 23, 2010 showed Gary and Allison looking at the events of Metroid, Metroid II: Return of Samus and Super Metroid, in anticipation for the release of Metroid: Other M. A Super Metroid speed runner from Pennsylvania, Lee Garasich, guest-starred to tell viewers tricks in the game. The episode for the week of August 30, 2010 showed Nate Bihldorf playing the beginning of Other M and explaining the gameplay mechanics to viewers.
The character "Dark Gary" first appeared when the host, Gary, was fighting Dark Samus in Metroid Prime 3: Corruption and Dark Gary unplugged the game. His first few appearances, at least up to the Halloween episode, also featured Dark Samus in the episodes at some point.
External links
Edit
Ad blocker interference detected!
Wikia is a free-to-use site that makes money from advertising. We have a modified experience for viewers using ad blockers

Wikia is not accessible if you've made further modifications. Remove the custom ad blocker rule(s) and the page will load as expected.