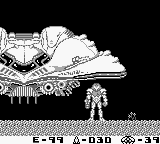 Phase 1 is the surface area of SR388 in Metroid II: Return of Samus.
Description
Edit
This is the area where Samus Aran lands her gunship and prepares her Metroid extermination mission. She later returns this way after defeating the Queen Metroid and taking with her a newly-hatched Metroid. Samus can Space Jump, or Spider Ball, to the top of the Landing Site, but if she continues she will be consistently damaged by the outer atmosphere.
The area contains no items, only consisting of a Save Point, a single Alpha Metroid, and a Big Energy Ball and Missile Battery to restore Samus' ammunition after the battle.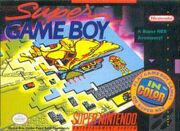 Metroids fought
Edit
Connecting areas
Edit