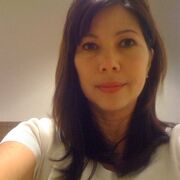 Raychole L'Anett is the director of engineering services at Nintendo of America, a position she has held since 1991. Before joining Nintendo, Anett was the strategic marketing specalist at Data I/O (1985-1990), and then the manager of operations and quality at M.E.C Tech Inc. for a year. She is credited under engineering debug in Metroid Fusion, as Raychole L Anett. Most of her game credits have been for quality assurance.
External links
Edit
Ad blocker interference detected!
Wikia is a free-to-use site that makes money from advertising. We have a modified experience for viewers using ad blockers

Wikia is not accessible if you've made further modifications. Remove the custom ad blocker rule(s) and the page will load as expected.