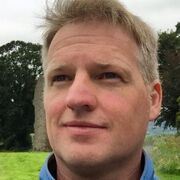 Rhys Lewis is a British-American game developer. He began as a software engineer for the original Banjo-Kazooie at Rare, Ltd. He subsequently worked on Galleon at Confounding Factor and Duke Nukem Forever at 3D Realms, and joined Retro Studios in 2007. Lewis engineered Metroid Prime 3: Corruption, Donkey Kong Country Returns and Donkey Kong Country: Tropical Freeze before departing in July 2013. A month later, he founded Squarehead Studios in the United Kingdom, which went on to develop Star Drift/Star Ghost, a procedurally-generated space gunner for iOS and Wii U in 2015.[1]
External links
Edit
References
Edit
Ad blocker interference detected!
Wikia is a free-to-use site that makes money from advertising. We have a modified experience for viewers using ad blockers

Wikia is not accessible if you've made further modifications. Remove the custom ad blocker rule(s) and the page will load as expected.