"
Richard helped me out a lot on my first project for ODE, Trivial Pursuit: A New Beginning. He's a pleasure to work with and has a good technical knowledge of the platforms he programs. He's also a great games player too!
"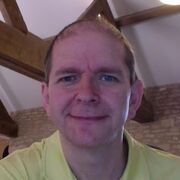 Richard T. Horrocks (also known as Champie) is a British video game developer best known for his work on the Pro Pinball series. Horrocks is the co-founder of Silverball Studios (formerly known as Fuse Games) alongside Adrian Barritt. He has worked as a programmer and designer for games developed by Oxford Digital Enterprises, Empire Interactive and Fuse Games, including Metroid Prime Pinball. Horrocks was one of the developers interviewed by Nintendo Online Magazine regarding Pinball. His most recent credit was Broken Sword 5: The Serpent's Curse in 2013, developed by Revolution Software. Since November 2015, he has been self-employed.[1]
External links
Edit
References
Edit
Ad blocker interference detected!
Wikia is a free-to-use site that makes money from advertising. We have a modified experience for viewers using ad blockers

Wikia is not accessible if you've made further modifications. Remove the custom ad blocker rule(s) and the page will load as expected.