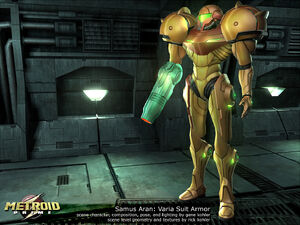 Rick Kohler was a Retro Studios artist credited in Metroid Prime along with brother Gene Kohler. The Kohler brothers both created the Varia Suit model, with Rick doing the scene level geometry and textures. It is unknown whether Rick Kohler produced other work in Prime.
Ad blocker interference detected!
Wikia is a free-to-use site that makes money from advertising. We have a modified experience for viewers using ad blockers

Wikia is not accessible if you've made further modifications. Remove the custom ad blocker rule(s) and the page will load as expected.