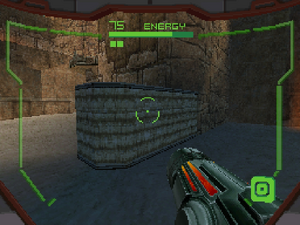 The Science Sarcophagus is a scannable object in Metroid Prime Hunters. Samus Aran finds it in High Ground on Alinos.
Logbook entry
Edit
Science Sarcophagus
Metroid Prime Hunters
Logbook entry
This tomb contains the remains of the great Arctherus, whose discovery of NEUROGENESIS marked the advent of the modern ALIMBIC era, a time of unprecedented peace and prosperity.