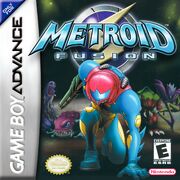 Shinya Sano is an artist that has worked for Nintendo since 1994. He contributed printed art work for Super Metroid, and assisted in the design of Samus Aran and enemy characters in Metroid Fusion. Sano designed the Fusion boxart as well. Sano is a graduate of Musashino Art University.[2] Notably, Sano was a developer for the Game Boy Camera. His most recently credited game was Super Smash Bros. Brawl in 2008, in the Masterpiece Mode (Super Metroid is one of these Masterpieces).
References
Edit
Ad blocker interference detected!
Wikia is a free-to-use site that makes money from advertising. We have a modified experience for viewers using ad blockers

Wikia is not accessible if you've made further modifications. Remove the custom ad blocker rule(s) and the page will load as expected.