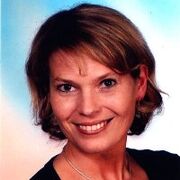 Silke Sczyrba is an artwork and print service executive in Germany, and a former employee at Nintendo of Europe from 2000-2008. Sczyrba worked as a senior localization producer of artwork and localized art and particularly manuals for Nintendo's games to European players, in cooperation with the development department and other divisions of the company. In 2007, she became an assistant manager of planning and coordination. She was one of several people who localized the manual of Metroid Prime 3: Corruption. In November 2008, she left Nintendo. She currently works for Communisis, a digital printing company based in the United Kingdom, producing print in partnership with Procter & Gamble.
External links
Edit
Ad blocker interference detected!
Wikia is a free-to-use site that makes money from advertising. We have a modified experience for viewers using ad blockers

Wikia is not accessible if you've made further modifications. Remove the custom ad blocker rule(s) and the page will load as expected.