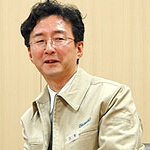 Takao Sawano is the former general manager of Nintendo EAD, the company's technology development department. Originally hired in 1978 to design the Famicom Disk System's controller, Sawano has since gone on to produce, program and provide technical support for Nintendo games. Sawano is credited under special thanks in Metroid Prime. Most recently, Sawano produced the Wii Balance Board and was the project manager of Nintendo 3DS Guide: Louvre, an interactive guide through the Louvre in Paris.
External links
Edit
Ad blocker interference detected!
Wikia is a free-to-use site that makes money from advertising. We have a modified experience for viewers using ad blockers

Wikia is not accessible if you've made further modifications. Remove the custom ad blocker rule(s) and the page will load as expected.