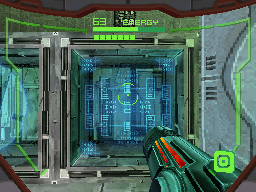 The Tetra Trade Map is an object in Metroid Prime Hunters, located in the Meditation Room in the Celestial Archives, that shows the shipping routes of Alimbic exports. It is a blue chart that bears resemblance to the Navigational Chart; both charts may be related.
Logbook entry
Edit
Tetra Trade Map
Metroid Prime Hunters
Logbook entry
Schematic of Alimbic interstellar shipping routes.