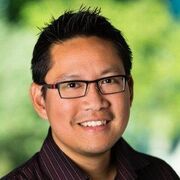 Tian Lim is a software engineer and the chief technology officer of Hulu. He has worked at all three major video game development corporations, at Nintendo from 1998-2003, at Microsoft from 2003-2011, and at Sony from 2011-2014. Games he has contributed to include Wave Race: Blue Storm, the remake of the original Resident Evil, Metroid Prime (in which he is credited under special thanks), Perfect Dark Zero and Kameo: Elements of Power. After 2005, Lim transitioned to working on Xbox and PlayStation hardware at their respective companies. He was hired by Hulu in 2014.[1]
External links
Edit
References
Edit
Ad blocker interference detected!
Wikia is a free-to-use site that makes money from advertising. We have a modified experience for viewers using ad blockers

Wikia is not accessible if you've made further modifications. Remove the custom ad blocker rule(s) and the page will load as expected.