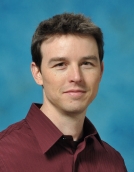 Tom Prata is the senior vice president of strategic initiatives at Nintendo of America. Prata oversees product acquisitions and business development for second-party games developed in North America and Europe. He coordinates with NCL to manage the production of Nintendo games developed outside of Japan.[1]
Prata joined NOA as a business development manager in 1999. In 2002, he became the director of project development. During the Wii era, his responsibilities would expand to include digital publishing for Virtual Console, WiiWare and channels on the Wii.
Prata is credited under special thanks in Metroid Prime Pinball, Metroid Prime Hunters, Metroid Prime Trilogy and Metroid: Samus Returns.
External links
Edit
References
Edit