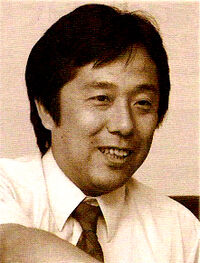 Toru Osawa is a graphics artist of Super Metroid. Born on December 27, 1962 in Kyoto, Yamashina, he worked on the game's smaller enemies, Kraid, Mother Brain and the map and Samus Screen designs. He has also worked on other Nintendo games such as Kid Icarus, and was general director and script writer on The Legend of Zelda: Ocarina of Time.[1][2]
References
Edit
Ad blocker interference detected!
Wikia is a free-to-use site that makes money from advertising. We have a modified experience for viewers using ad blockers

Wikia is not accessible if you've made further modifications. Remove the custom ad blocker rule(s) and the page will load as expected.