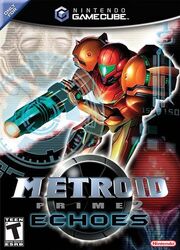 Torvus Bog is the theme for the area of the same name found on Aether in Metroid Prime 2: Echoes. Notes of it can be heard in the theme of Dark Torvus Bog. It is playable in the multiplayer mode of the game after Samus Aran returns the Light of Aether to the Torvus Temple and reports this news to U-Mos.
The theme can be found here: [1].
Ad blocker interference detected!
Wikia is a free-to-use site that makes money from advertising. We have a modified experience for viewers using ad blockers

Wikia is not accessible if you've made further modifications. Remove the custom ad blocker rule(s) and the page will load as expected.