Translator Door
Talk

1
3,440pages on
this wiki
Translator Doors are found only on Aether and must be scanned to open. The ability to translate the Luminoth language is required to bypass the various color-coded doors.
LUMINOTH TRANSLATORS
Edit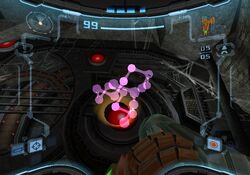 "Over the course of the game, Samus will gain access to more and more areas by upgrading her Luminoth translator module. Keep an eye out for illuminated symbols like the one on the right."