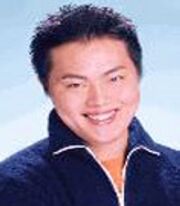 Tsuguo Mogami is a Japanese voice actor who works extensively in video games. He provided the Japanese voice for James Pierce in Metroid: Other M. He also played an unknown part in Wario Land: Shake It!, and for several other games, such as The Last of Us, LittleBigPlanet 3, Pokkén Tournament, Battlefield 1, The Legend of Zelda: Breath of the Wild and Super Mario Odyssey. A more complete list of his credits can be viewed at the links below. See Aaron Thomas for James Pierce's English voice.
Ad blocker interference detected!
Wikia is a free-to-use site that makes money from advertising. We have a modified experience for viewers using ad blockers

Wikia is not accessible if you've made further modifications. Remove the custom ad blocker rule(s) and the page will load as expected.