USR 3 (Metroid Manga)
Talk

9
3,581pages on
this wiki
Redirected from USR 3

"No matches found in flora and fauna databank."
---
This subject has no known canonical name.
Any name given in official media is eligible to become the title of the article.
The current title is not an official name.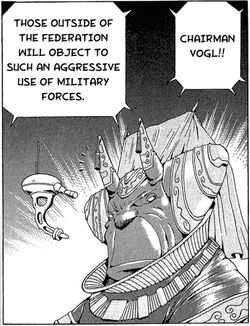 Unknown Sentient Race 3 is an unnamed race of horned humanoids. Chairman Vogl is a member of this species, as well as a younger member that is seen bullying Damara and Potato Farmer.