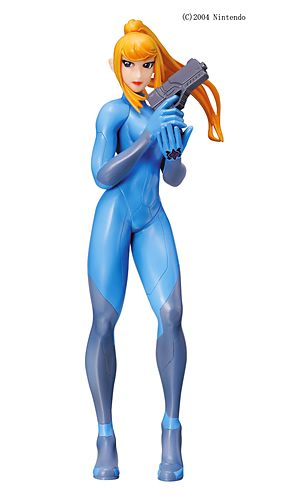 Yujin is a Japanese company that creates action figures. As part of their "Super Real Figure Deluxe" (SRDX) line, they created a figure of Zero Suit Samus, as she appears in Metroid: Zero Mission, released in December 2004 (the year Zero Mission was released). It was a limited edition figure and cost 2310 yen ($21.94 US). The figure was never released outside Japan (similar to the Figma figures of Samus in her Varia Suit and Zero Suit), making it extremely rare unless ordered online, where it can be purchased for a rather expensive amount.
Ad blocker interference detected!
Wikia is a free-to-use site that makes money from advertising. We have a modified experience for viewers using ad blockers

Wikia is not accessible if you've made further modifications. Remove the custom ad blocker rule(s) and the page will load as expected.